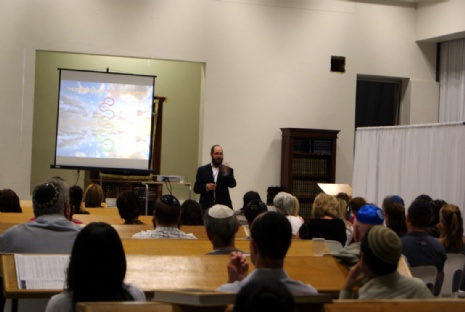 Our three-part series on "Reincarnation and Judaism" got off to a great start with a crowd of some sixty people. The crowd was diverse, spanning the full age spectrum, different levels of observance and various neighbourhoods.
Part one of the fascinating series kicked off with Rabbi Shishler examining the fundamental principles of the spiritual worlds and the Arizal's doctrine of the soul-structure. Based on that, he began outlining the process of soul-progression, soul interrelationships and the purpose of reincarnation.
The talk ended with a cliffhanger and the promise of more intrigue and reincarnation stories that you would normally miss when reading the Torah.
If you did not hear part one, you should definitely make a plan to attend next week's session on Tuesday at 8:00 p.m.